McGowanPRO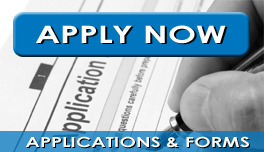 Applications & Forms for Financial Advisor Insurance Products.
Investment Advisors and Consultant's Errors & Omissions (aka Professional Liability) policy protects advisors and consultants against losses due to any actual or alleged negligent act, error or omission committed in the scope of their duties as investment counselors/advisors.
ERISA attorneys who assist plan sponsors with their RFP's and compliance reviews are becoming a driving force behind Investment Advisors seeking clarity on their insurance coverage. Proof of insurance coverage may no longer be satisfied by a Certificate of Insurance (COI). Having affirmative fiduciary coverage should be used as a marketing tool.
Open Multiple Employer (MEP) Bonding
As a result of the Department of Labor's recent development of new guidelines prohibiting the use of a single ERISA bond to cover multiple adopters in an open MEP plan, McGowanPRO has created a unique blanket bond product that covers the Master Plan Sponsor and adopting employers individually.
Program Specifics & Benefits
– Meets DOL's new ERISA form 5500 requirements for open MEPs.
– Administrative ease of managing multiple bond requirements.
– One common expiration date.
– Simple application and underwriting process.
– Limits up to $40 million per open MEP (covering approximately $400 million in MEP plan assets).
– New plans automatically covered.