Historical data shows that professional liability claims for tax services represents 55% of all claims. Yet, individual tax engagements represent the service where accountants are lease likely to utilize formal engagement letters.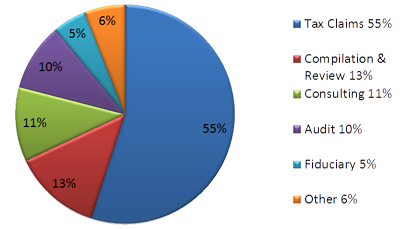 Engagement letters have proven successful in mitigating and defending professional liability claims.
McGowanPRO has now compiled all of our available Engagement and Client Letter Sample Wording into one comprehensive booklet. You may also download indvidual sample engagement letters, and wording from our Engagement Letters Resource Page.
These example engagement letters are intended solely for general educational purposes. They are not intended for the purpose of providing specific legal, accounting, or other professional advice to any particular recipient or with respect to any particular jurisdiction. The author, publisher, and distributor of this document (1) make no representations, warranties, or guarantees as to its technical accuracy or compliance with any law ( federal, state, or local) or professional standard; and, (2) assume no responsibility to any recipient of this document to correct or update its contents for any reason, including changes in any law or professional standard. Before using any engagement letter in your practice, you should formally retain the counsel of an attorney knowledgeable as to the accounting industry, your practice, and the laws of any jurisdiction(s) within which you conduct your practice to ensure the documents maximum usefulness and compliance with applicable laws and professional standards.