Quality Service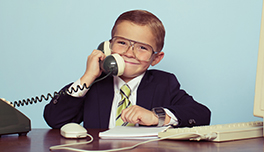 McGowanPRO is committed to providing you with a better buying experience for your Professional Insurance by providing:  Choice, Education & resources, Experience and Quality!
Why McGowanPRO ?
C
hoice
McGowanPRO is an independent agency that operates solely in our client's best interest. Our number one goal is to provide you with comprehensive coverage options at reasonable premiums. As one of the leading providers of Errors & Omissions Insurance, we have quality relationships with the best insurance carriers in the country.
McGowanPRO will shop your application to multiple carriers to provide you with a selection of premiums and coverage options. However, we are not "paper pushers"…McGowanPRO presents your application to each carrier in a professional proposal specific to the needs of your firm.
We are not driven by contingent commissions, or other self-serving interests. We are proud members of the Professional Liability Underwriting Society (PLUS), the Better Business Bureau, and hold the highest rating from Dun & Bradstreet for companies our size.
E
ducation & Resources
McGowanPRO provides each of our clients with more than a policy. Our philosophy is based on providing our clients with quality and up to date information that assist you with:
1.  Understanding your potential exposures and the insurance products available to your firm.
2.  Risk Management and the development of your practice.
Exclusive, dedicated Resources
McGowanPRO works tirelessly to develop poignant and topical resources applicable to the growth and risk management of our clients. Most of our resources are developed in-house and specific to questions/concerns of our clients.
Risk Management
Most of our carriers have extensive Risk Management programs that we encourage our insured's to review and participate in. We will be pleased to discuss these with you.
E
xperience & Expertise
McGowanPRO was established in 1998 and is a boutique agency that specializes in providing professional liability insurance and related products on a national basis. Most of our executives have over 15 years of experience working in professional liability. Contact us and you will speak directly with someone who is experienced in professional liability insurance, and will work with you to obtain the best options for your specific needs.
Q
ual

ity Service

McGowanPRO is dedicated to providing you the best insurance options for your specific needs. In most cases we can save you premium dollars. However, our service doesn't end there. We want you to be comfortable that you are obtaining the necessary coverage for your practice and that this coverage is backed by the security of a financially stable carrier. We understand professional liability insurance and our goal is to help you make the best informed decisions for your practice.

Our staff is experienced professionals, but they are also people too. They enjoy what they do, they are grateful for our clients, and you will find they are "down to earth" personalities that care about your business.